Mastering the Art of Online Sales for Specialty Coffee Roasters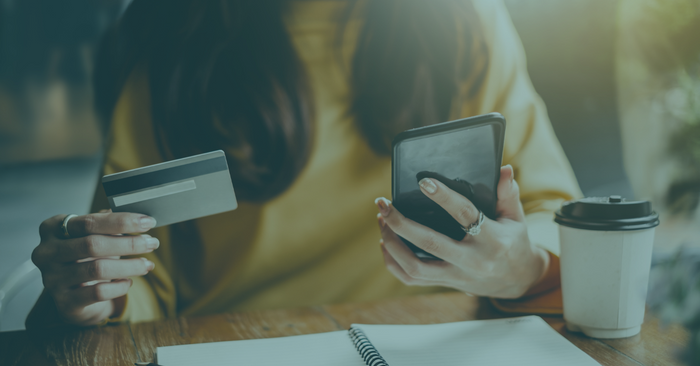 As an experienced coffee professional, you're well aware of the intricacies of coffee sourcing, roasting, and flavor profiles. Now, it's time to take your expertise to the next level by conquering the world of online sales. This blog post is tailor-made for those who are ready to explore the depths of digital commerce and elevate their specialty coffee brand to new heights.
Refined Branding and Identity
While established specialty coffee roasters might already have a strong brand identity, it's essential to adapt it for the digital realm. Online branding is not just about aesthetics; it's about story telling. Craft a narrative that weaves your coffee's journey, from its origin to your meticulous roasting process. Communicate your unique value proposition clearly and passionately to captivate the discerning online audience.
Website Development
To sell coffee online, you need an e-commerce platform that enables you to list your products, manage inventory, process payments, and provide a seamless shopping experience for your customers. Popular platforms like Shopify, WooCommerce (for WordPress), or BigCommerce offer robust e-commerce solutions and allow for customization to suit your specific needs. But your website should be more than just a sales platform; it should be an educational hub for those who engage with your product.
Ensure your website includes:
A clean and intuitive layout
High-quality images of your coffee beans, production process, and team
Detailed product descriptions and tasting notes
An easy-to-use shopping cart and checkout process
Contact information and customer support options
Customer testimonials and reviews to build trust
Also consider incorporating:
In-depth resources, such as brewing guides and flavor profiles
A blog section for sharing your expertise and industry insights
Exclusive content for a subscription-based model
Interactive features, like virtual coffee tastings or live roasting sessions
By creating a website that offers added value and fosters a community, you can engage your audience on a deeper level.
Cutting-Edge E-Commerce Integration
Look beyond standard e-commerce platforms and off-the-shelf themes. Custom development might be the way to go for a website that truly showcases your brand and character. Invest in a robust and highly personalized online store that offers advanced features, such as:
Advanced search functionality to help customers find the perfect coffee
Integration with your inventory management and CRM systems for streamlined operations
Tailored pricing structures for wholesale and retail customers
Cater to advanced coffee enthusiasts by offering subscription services that go beyond the basics. Develop subscription tiers with varying levels of exclusivity, such as access to rare or experimental beans, customized roast profiles, or personalized support from your team of experts.
Quality Product Photography
Great product photos are your online storefront's window display. Invest in high-quality photography to showcase your coffee products in their best light. Professional photos can make a significant difference in attracting and retaining customers.
Implement a Secure Payment System
Ensure that your online store offers secure payment options for your customers. Popular payment gateways like PayPal, Stripe, and Square are reliable choices for processing transactions securely. Make sure to offer multiple payment methods to cater to a broad customer base.
Develop a Robust Shipping and Fulfillment Strategy
Shipping coffee is an essential aspect of your online business. Decide on shipping rates, packaging materials, and shipping partners. You may want to offer various shipping options, including expedited shipping and subscription services to cater to different customer preferences. Consider the customer experience of interacting with your packaging, too.
Data-Driven Decisions
As an advanced player in the industry, data should be your compass. Utilize sophisticated analytics tools to gain insights into customer behavior, sales trends, and the effectiveness of your marketing efforts. Advanced analytics can help you fine-tune your online strategy, identify growth opportunities, and refine your product offerings.
Exclusive Roasting Techniques
Set yourself apart in the online marketplace by highlighting your unique roasting techniques. Showcase the artistry and precision that goes into every batch of coffee. Consider offering limited-edition, small-batch releases, and emphasize the craftmanship behind your roasts. Provide detailed information about the roasting process and how it impacts flavor profiles.
Provide Exceptional Customer Service
Excellent customer service is the key to building a loyal customer base. Respond to inquiries promptly, address any issues or concerns, and provide clear communication throughout the order and delivery process. Personalized service and a commitment to customer satisfaction can set you apart from the competition.
Marketing and Promotion
Promote your online coffee business through various marketing strategies. This may include email marketing, search engine optimization (SEO), pay-per-click advertising, and content marketing. Consider running promotions, discounts, or loyalty programs to entice and retain customers.
By refining your branding, elevating your website, and offering advanced services, you can engage with a discerning online audience and grow your brand beyond geographical limitations. Remember that success in the online marketplace takes time, so be patient and persistent in your efforts. With a focus on quality and customer satisfaction, your specialty coffee business can thrive in the digital world.