July 08, 2021
RITA UGAINSKIS-FISHMAN APPOINTED VICE PRESIDENT FOR CLARION EVENTS FOOD AND BEVERAGE GROUP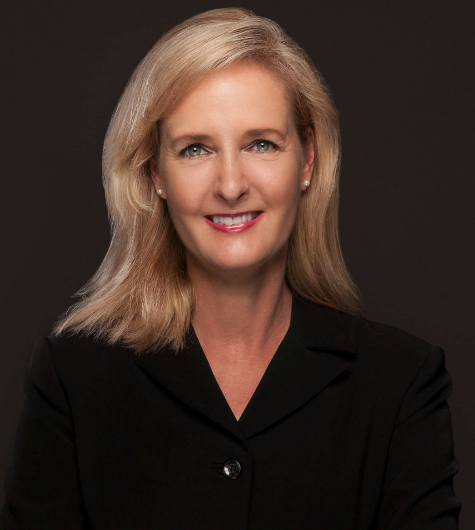 RITA UGAINSKIS-FISHMAN APPOINTED VICE PRESIDENT FOR CLARION EVENTS FOOD AND BEVERAGE GROUP
Trumbull, CT -- July 8, 20021 -- Clarion Events has announced the appointment of Rita Ugianskis-Fishman, a 20-year veteran of the trade show industry, as Vice President of the Food & Beverage Group which includes three Restaurant and Foodservice Trade Shows, three Healthy Food Expos, four Coffee Fest events and The NGA Show. Rita brings a successful track record of transforming businesses through product portfolio reinvention and new go-to-market strategies.
"We are thrilled to welcome Rita to the Food & Beverage Group at Clarion Events where she will spearhead the vision and strategy for the events, starting with strong customer understanding, data gathering/measurement, and market insight. Her extensive background in the trade show industry is a great asset to our team," Greg Topalian, CEO of Clarion Events North America, producers of the food and beverage portfolio of events. "Rita brings invaluable experience of working with associations to create market-leading events and will work closely with all of our partners, customers and sponsors."
Rita Ugianskis-Fishman was most recently Senior Vice President and General Manager for the ASI Show (Advertising Specialty Institute) and has held leadership positions at Reed Exhibitions and Informa. Rita is a founding member of the North American chapter of Women in Exhibitions and has served on the Board of the Society of Independent Show Organizers (SISO). She and her family live in Tampa, FL where she volunteers at Feeding Tampa Bay. She holds positions in Tampa to support her city, neighborhood, its residents and businesses, including the Channel District Community Alliance (CDCA) and the City of Tampa's Channel District Community Advisory Committee (CAC). Rita is a graduate of the University of Connecticut with a B.S. Liberal Arts and Sciences (concentration in Biotechnology) and an MBA (concentration in marketing and management).
"I look forward to this wonderful opportunity to build successful events across our industries encompassing restaurant and foodservice, specialty coffee and tea, and grocery retail; and lead an outstanding team of professionals, while remaining keenly attuned to the evolving needs and demands of the customers, stakeholders and market/industry," said Ugianskis-Fishman. "I believe strongly in these brands and look forward to providing the industries, which were greatly impacted by the pandemic, back together in person for fresh and exciting events to support their business goals."
Rita will oversee the following events:
CoffeeFest Atlanta taking place July 15-16, 2021 at the Georgia World Congress Center.
CoffeeFest Anaheim taking place August 22-24, 2021 at the Anaheim Convention Center in California.
The Florida Restaurant & Lodging Show and Healthy Food Expo Florida taking place September 19-20 at the Orange County Convention Center in Orlando, FL. www.flrestaurantandlodgingshow.com
The NGA Show taking place September 19-21 at the Paris Hotel and Casino in Las Vegas, NV https://www.thengashow.com/
CoffeeFest PNW taking place November 5-6, 2021 at the Portland Convention Center in Oregon.
The International Restaurant & Foodservice Show of New York, Coffee Fest New York, and Health Food Expo NY taking place March 6-8, 2022 at the Javits Center in New York City. www.internationalrestaurantny.com
The Western Foodservice & Hospitality Expo, Coffee Fest and Healthy Food Expo CA taking place August 28-30, 2022 at the Los Angeles Convention Center. www.westernfoodexpo.com
Clarion Events (us.clarionevents.com) produces 37 events across 13 sectors of both trade and consumer events. The Clarion Events Food & Beverage Group include the Western Foodservice & Hospitality Expo, Florida Restaurant & Lodging Show, International Restaurant & Foodservice Show of New York, Healthy Food Expo, Coffee Fest and The NGA Show. Clarion Events acquired PennWell in early 2018, bringing 4 Tradeshow 200 events into the U.S. portfolio and super-charging the already rapid growth. Clarion Events has offices in Trumbull, CT; Kennesaw, GA; Boca Raton, FL; Tacoma, WA, and Fairlawn, NJ.