Coffee Fest is the specialty coffee B2B event that attracts owners, operators, and anyone interested in growing their specialty coffee & tea business career.
Before the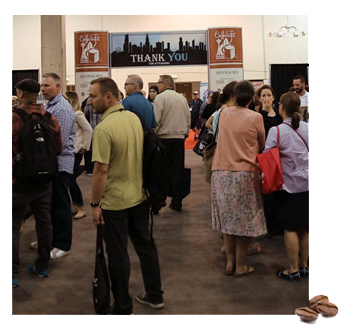 first shot is pulled or bean is roasted, many attend Coffee Fest to get the start-up education, resources and access to companies they need to make their cafe or restaurant opening go smoothly. For more seasoned coffee professionals, Coffee Fest is a source for networking, deepening existing supplier relations, finding new products & services & education to build on what they already know. Coffee Fest and its network of resources brings expert advice to help you evolve your business, discover what is trending and relevant, and help you with whatever you need in your business now.

Gain new insights on a wide variety of hot topics, get your hands working on some new skills, or witness history in the making with our live coffee competitions and discover new products. Experience the sights and sounds of a thriving specialty coffee city while also meeting with other great local & national industry professionals. And if you need it, re-energize your love for the business.
Viewed by most as one of the leading tradeshows for specialty coffee & tea, Coffee Fest continues to evolve and stay at the forefront of emerging trends. To date more than 350,000 people have found Coffee Fest, taking valuable information, products & business resources back to their business. If it looks like coffee, smells like coffee, goes well with coffee or is coffee, you will find it at Coffee Fest.
Whatever your primary reason for attending, Coffee Fest will surely be an experience to grow your knowledge, your resources & inspire you to keep moving forward to do what you love.